Hi! I'm Juliana…I've been a physiotherapist for 15 years, yoga practitioner for 13 and teacher for 5.
After years of dreaming and planning and months of renovating, I'm proud to introduce you to Centred Ground Physiotherapy and Yoga.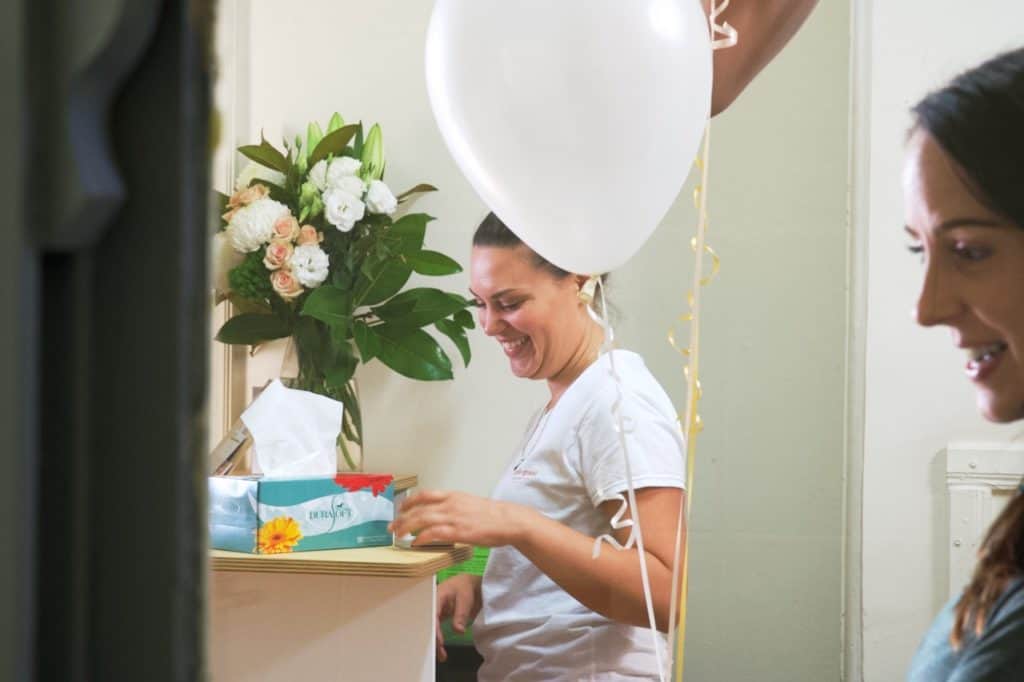 Centred Ground officially opened on 3rd March 2020! This has been a major step in my life and career, and has been the outcome of many different experiences and learnings that I've had along the way.
I chose physiotherapy at 17, finishing high school with very little understanding of what it actually was- aside from the short paragraph in the Uni guide that talked about helping people. At school, I loved maths and sciences- they just made sense. So many clear rules and equations: this + this equals that (always). Black and white.
the strive for perfection
I was never very good at sports, so I was told by my P.E. teachers and netball coaches. But I still loved movement despite that. At the end of year 12, my uni choices after number 1. Medicine & 2. Physiotherapy, were all engineering subjects. Yes, what a nerd! BUT I love connecting with people. People, however, are not black and white. There is absolutely no 'this + this equals that'. So there was the first challenge in my strive for perfection- I couldn't achieve it.
After I graduated, in order to try to understand and help people better, I continued to study on top of full time work. I took up a gym membership, learned how to run and started exercising (sometimes twice) daily- gym, running, swimming, netball, duathlons & triathlons. I was far from elite, but I proved to myself that despite my P.E. teachers negative feedback, all of it was possible. Yoga started as a once a week practice- it was my 'stretch' session. Given I was telling my clients they needed to stretch, I thought I should practice what I preach. I continued on in physiotherapy with the notion that it was my responsibility to fix people.
the tipping point
That was a lot of pressure. Then I added an extra layer of pressure with a long distance relationship. Being in different time zones meant I'd wake up in the middle of the night and spend hours staring through the screen on Skype. My sleep patterns were all over the place. When, eventually, the relationship broke down, that was my tipping point. I completely, mentally and emotionally fell in a hole with anxiety.
hello yoga!
Lucky for me, I had very supportive parents, sisters and friends, who recognised that something was up. In addition, my GP was broad minded and not so quick to pull out the prescription pad. Her 'prescription' was to take some time out, spend more time outside, with friends & family, a referral to a psychologist and to practice more yoga & meditation. And so I did. I started practicing yoga, daily and began to learn, much more than I ever learned at university, about our bodies, our mind, our emotions and spirit. Yoga highlighted the extent of connections between and within ourselves, and with our environments. I absolutely fell in love with the practice. I didn't intend to become a teacher, I just wanted to learn more. But here I am…..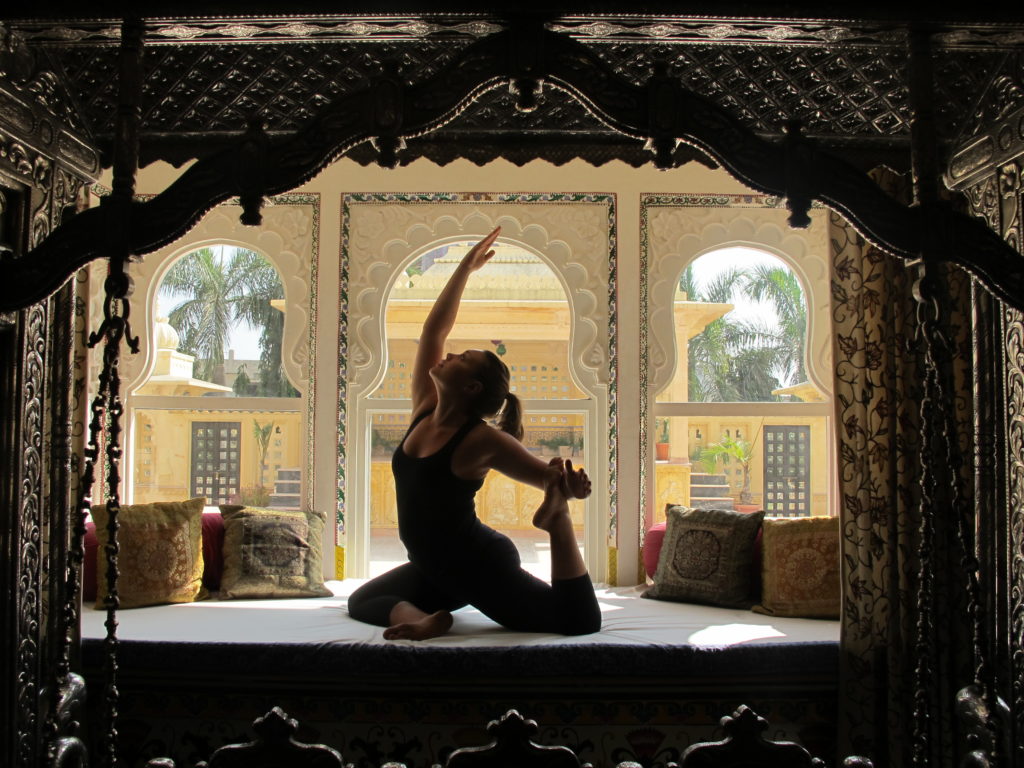 My yoga practice has given me a very different perspective on the human body and our experiences. But I still have my very scientific brain. I'm forever looking for the bridge between the western medicine and ancient eastern practices, which have always recognised that we are more than our external physical bodies. So now my approach is to combine physiotherapy & yoga, to look much more broadly at someone's condition. To consider more than just their physical symptoms, to try to find the cause and contributing factors. I also see the importance of human connection and sense of community.
& onto centred ground…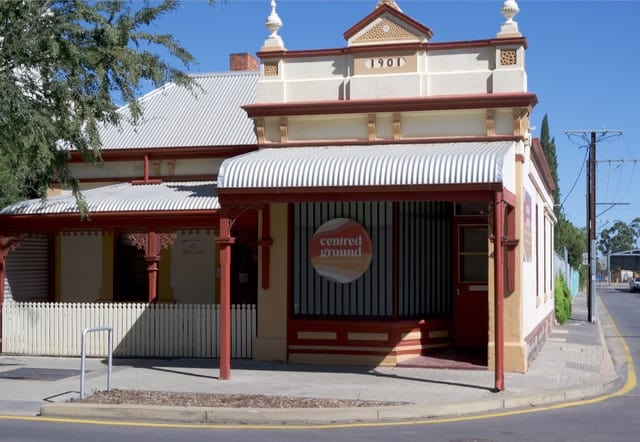 This is what I hope to bring and create at Centred Ground. An environment where people can breathe, move and connect. Where people can receive the guidance & assistance they need to be well physically, mentally, emotionally and spiritually in whichever way that is right for them.
So that we can all live with more peace and ease in life.